Below are Andre's Articles: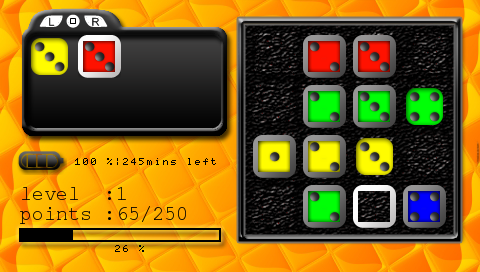 Zock'n Roll by PSPfreak2007 is a puzzle game for the PlayStation Portable. Quote: you get 4 dices and have to store them on a 4×4 pitch… There you have to sort them by color and numbers. All combinations and and scores you'll find in "options"->"help". By reaching a new level you'll get a joker, which you can place everywhere to

corenting released "Plus ou moins DS" for the Nintendo DS. Quote: Here's my new homebrew : a classic game adapted on the DS but I don't know the name in english. It's in french.But you will understand with the README. How to play: The DS will think to a number between 40 and 70. You will have to find it.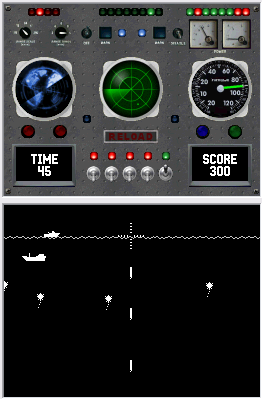 Mark-io made a remake of the classical arcade game "Seawolf". Quote: This game recreates the look and feel of the original Sea Wolf coin-op arcade game released in 1976 by Midway It probably was the first video game i ever played. In Sea Wolf you take the controls of a submarine and torpedo enemy ships. There are five different types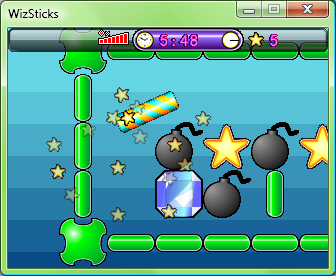 WizSticks is a touchscreen game exclusively for the GP2x Wiz. Chnages: Fixed to work on current Wiz'es on 15-jan-
Priiloader is a modified version of the officially discontinued Preloader. Preloader is a small application which places itself before the System Menu. Its main feature is to directly boot the Homebrew Channel or a file you can install from a FAT device. Preloader is also able to apply memory patches the system menu to remove limitations or other things. Warning!
Wiitch is a Batch Downloader for Wii that read from a text file a list of urls and then download them to selected device. Features: – Save downloaded files to SD or USB device. – Use Wii front light to simulate file writing. – Turn off Wii when job complete or wait user with led flashing. – Possibility to change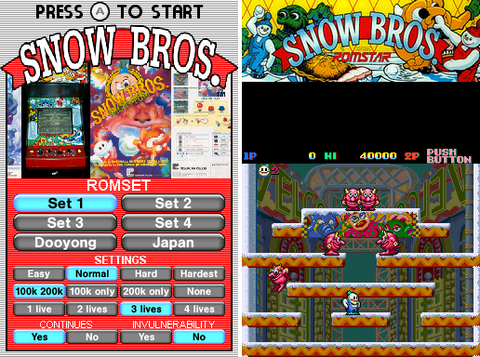 Copper, who is specialized in single game emulators for Nintendo DS, brought us another goodie! An emulator for the Arcarde game "Snow Bros.". Changes: V2.0.1 : 14/01/2010 * Some multiplayer bugs fixed ——————————————————————————– Liste des sets supportés : ——————————————————————————– Snow Bros. – Nick & Tom (set 1) Snow Bros. – Nick & Tom (set 2) Snow Bros. – Nick &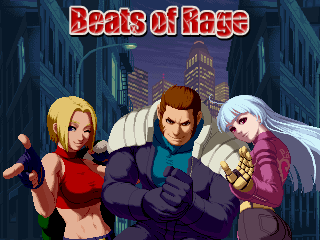 SumolX released a new version of OpenBOR for the GP32 (Open Beats of Rage). OpenBOR is an open source engine to play Beats of Rage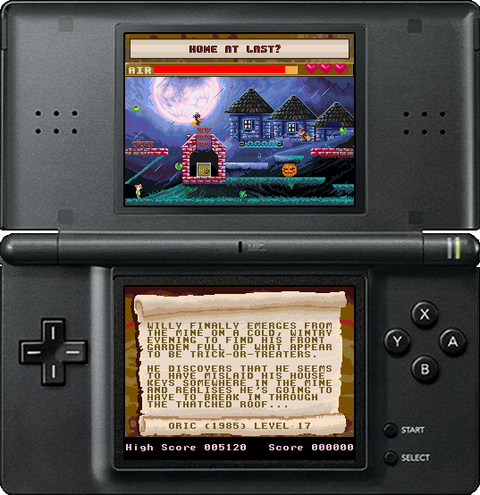 The tale of Miner Willy and his incredible adventures in the mines, and then the mansions, of Surbiton is legend. But like all legends, it doesn't tell the whole story. Most people know Willy simply as a digger who got lucky and lived happily ever after in decadent luxury. Far fewer know the secret – suppressed for quarter of a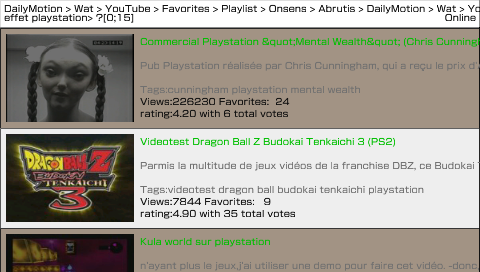 Go!Tube is a application to let you watch Youtube videos on your PSP. Changes: all change are from PSPtube, not from Ultimate PSPtube * 1.0 added GoTube? Updater : scan all .js in the site/ folder, load a online page and compare the site.rev * added attribut : PSPtube.MultiView? [true|false] display the next search site in the top of screen