Below are Shahzad's Articles:

Ferris does some live coding and aims for Kefrens Bars for the Super Nintendo. Ferris Makes Demos Ep.015 – SNES Kefrens BarsWatch this video on YouTube. Release notes: After seeing a neat 256b intro for Super Nintendo, I thought I'd try recreating the effect myself. Unfortunately I'm more than just a little rusty when it comes to SNES these days

Owen shows us another screenshot of his soon to be released project Twitter account for Newo Fox

Christopher Bonhage made a Flappy Bird for Nintendo 64 about eight months ago. If you like this very well hyped game, get out your Nintendo 64 now. The ROM file has been tested to work on real Nintendo 64 hardware using a EverDrive-64. It should also work with 64drive by retroactive. The game is open source and released under a

Astro Ninja Man is a new Famicom / NES game currently under development. [ 8BIT FC GAME ] アストロ忍者マン / ASTRO NINJA MANWatch this video on YouTube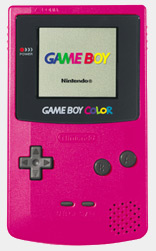 Retr0 GB is a game engine using C and GBDK to make Gameboy game development a lot easier with a ready to use architecture. Retr0 GB is distributed under zlib license

RetroArch is a modular multi-system emulator system that is designed to be fast, lightweight, and portable. It supports multiple systems. 3DS specific changes: – 3DS: Now correctly reports amount of CPU cores. – 3DS: Frontend rating is now correctly implemented for both New 3DS/2DS and Old 3DS/2DS. – 3DS: Initial networking support, HTTP requests won't work yet. – 3DS: Now

Ryan Carson has some progress news on Flap Happy and Fancy Free. Flap Happy and Fancy Free Update VideoWatch this video on YouTube

Mona and the Witch's Hat is a homebrew game by Thomas Neptune and Sergeeo made for the original Game Boy. You play as Mona, a mischievous cat that gains magical powers when her owner's witch hat falls on her head. It features four levels, and can be completed in about 20 minutes. Mona and the Witch's Hat – 2018 Game

Here Comes The Bride by Paul Nicholas is based on the Crazy 88's scene from Kill Bill, recreated as retro game using PICO-

Dr. Ludos wrote a making of article about his Game Boy game Sheep It Up!