Below are Shahzad's Articles: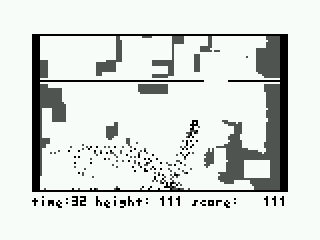 Spout is a small, abstract shooting game from Japanese developer kuni. EXL's port of Spout for Android uses rendering the video context of the game to textures, which are displayed using OpenGL ES. There are added touch control and some game engine improvements

EXL ported AstroSmash from Java ME (J2ME) MIDlet to Android using SurfaceView Canvas drawing. He added touch controls and game engine improvements. A JAVA decompiler has been used to understand the game logic and guarantee original game behavior
Michael Chiaramonte shows us more NES Programming. NES Programming #31 – Properly loading metatiles from the mapWatch this video on YouTube. Quote: In this stream, I worked on getting the map scrolling in the asset tool and then loading the metatiles from the map JSON metadata, instead of hard-coding the loading of PNGs at the start of the asset tool. [&hellip

Snooder 21 by EXL is remake of very popular Motorola's standard card game: Snood™ 21 for Android. It's a card game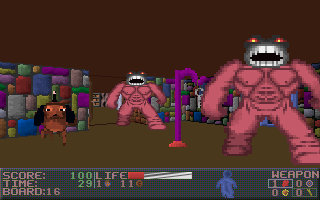 Ken's Labyrinth is a first-person shooter DOS game, released in 1993 by Epic MegaGames (now called Epic Games). It was mostly coded by Ken Silverman, who went on to design the Build engine that was used for rendering a first-person viewpoint in Apogee Software's Duke Nukem 3D. It consists of three episodes, the first of which was released as shareware. [&hellip
Adamant Armor Affection Adventure is a single player stealth action game initially made by quasist and Don Miguel. EXL picked up their work and made a fancy Android release, which should be not missed. This game is also known from the Korean Caanoo console so it's great it's getting another life and boost on Android devices

Russian developer EXL ported Gish to Android using SDL2, OpenAL, Ogg Vorbis and GL4ES libraries. The original game is made by Cryptic Sea and can be bought from Steam. You will need the games data files to get the Android version run, which would cost your 9.99 EUR right now. Gish isn't your average hero. In fact, he's not your [&hellip

Trial And Terror by Stargazer Studios for Android is an abstract minimalist hardcore 2D action puzzle game, which is adfree!

Speeder Sky Spaceship Rusher is a brand new Android game by Vela Games Studio. It's free but ad-supported! Fly through an endless sky running rusher abstract galaxies of obstacles to be a galactic turbo racer. Avoid the obstacles which come in your way to finish this never-ending extreme ride of great falcon plane new racing game. Collect power ups and [&hellip

Maze is an open source Pandora Lua game by Loic2003. Trapped in a maze, avoid being killed by monsters and traps and reach the exit with the good key!