Below are Shahzad's Articles:

From Mackerel Interactive comes Death Planet for Game Boy. Navigate the corridor and avoid the obstacles to take down the evil empire. Published by Catskull Games you can get the game on cartridge for 15 US$ without shipping

French developer alekmaul gives us an insight on the new version of L'Abbaye des Morts for the ColecoVision. After trying to fit the game in 32kb, he decided to go for a Megacart game. L'Abbaye des Morts ColecoVisionWatch this video on YouTube

GuardianGhost by Maikel Ortega is a random map/dungeon generator for now. You can move around, but there is no real gameplay yet

Muffin the Alpaca is a Game Boy game by Fronze, made for ZGBJAM#2. It's possibly not a real game yet, but nice to check out. Quote: Run across the infinite Alpaca's Valley. A wonderful place where all the alpacas can run freely without any distraction. Feel this allegory of the intense non-stop life-style we are all living. PS: It has

Soviet Snake by danim is a game for Game Boy made using ZGB for #ZGBJAM2 in just 48 hours. It's a simple snake clone with "cool" music, according to the author

Hungry Monsters is a Game Boy Game by Raúl Vaquero. Collect fruits and burgers, while avoiding falling weights which let you die. Naturally the fruits and burgers will give you points. Survive as long as possible

Espeto Blast by sergeeo is a game for Game Boy / Game Boy Color made using ZGB for #ZGBJAM2 in just 48 hours. Collect the falling sardines if you don't want to die. Avoid falling into the water. Shoot your Espetos to the pipes in the sides of the screen to proceed to the next stage!

Hungry Birds by oshf was made in 48 Hours for the #ZGBJAM2 game jam. Mother bird has appeared with a bevy of delicious worms for her three chicks. Unfortunately, she has also collected not so delicious rocks. Help the hungry chicks devour worms while avoiding eating rocks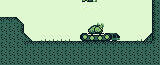 KaijuFeeder by Zalo is a game for Game Boy / Game Boy Color made using ZGB for #ZGBJAM2. Search the chicken on the map, pick it with the claw and find the Kaiju to feed him. The source code is available on GitHub!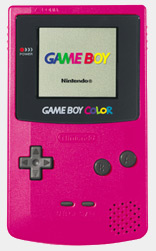 Welcome to the ZGBJAM #2 coding competition. From the 26th to 28th of July, we will get together to make new awesome Game Boy games using ZGB! What is ZGB? It's a free open source little engine (plus a set of utilities) which allows you to create any kind of game for the Nintendo Game Boy® and Game Boy Color®