Sqrzx 3 by Retroguru is a pretty insane Jump'n Run Game with Puzzle elements, available for Amiga OS4, AROS, Caanoo, Dingoo A320 (OpenDingux), Dreamcast, GP2x, Mac OS X, Motomagx, MorphOS, NetBSD (Intel), Pandora, Playstation Portable (unsigned), Symbian OS Series 60, Symbian OS UIQ3, Ubuntu, Windows and Wiz.
Make sure your mind works faster than a thunder and your fingers should be even faster than that.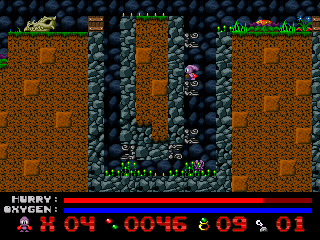 [Trailer] Sqrxz 3 - Adventure for Love
The Dreamcast version has been updated, while all other 16 platforms are an initial release to it's respective platforms.