Archive for: File Categories Miscellaneous

Blossom is a meditative Game Boy program by colorful_courier

Blowfish by Planet Earth is a music disk for the Sega Genesis / Sega Mega Drive released at Datastorm

Conway's Life Simulator in a variant for the NES by NovaSquirrel. Source code is available!

KHS-NES-Brainfuck by KHS is an Interpreter for Brainfuck, an esoteric programming language. Assembler source-code is available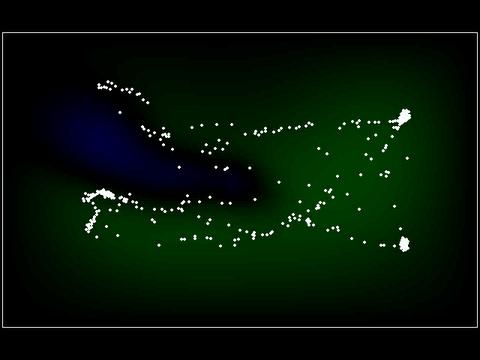 Gravity Glide is a toy that lets you play with momentum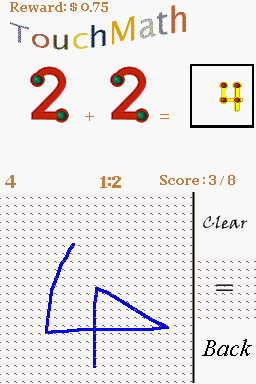 Help your kids to improve their math skills – addition, subtraction and multiplication to be more accurate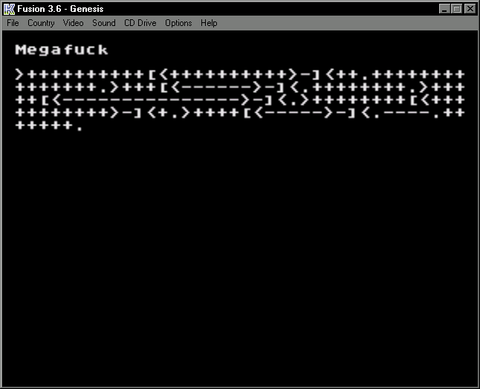 Megafuck is an implementation of Brainfuck. The Brainfuck programming language is an esoteric programming language noted for its extreme minimalism. It is a Turing tarpit, designed to challenge and amuse programmers, and is not suitable for practical use (from http://en.wikipedia.org/wiki/Brainfuck )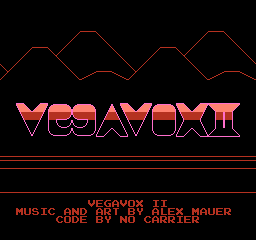 Alex Mauer and No Carrier return to a cathode ray television near you with Vegavox 2, featuring more NES graphics and musical goodness. Travel to a remote forest, up a neverending castle, or far into the depths of space and psyche, the choice is yours! It's only a D-Pad button press away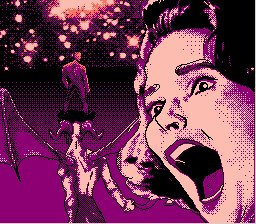 "Heosphoros – Embered Recollections" is a musicdisk for NES. — Music by Heosphoros; Art by KeFF and Code by miau!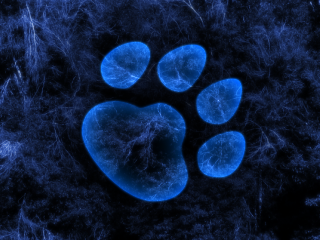 This sample shows you how to compile C programs which directly access the frame-buffer and controls, so that you don't have to use the S2DSDK. This gives you full control of the machine so be careful!