Below are Shahzad's Articles:


Antiyoy is an Android game by Yiotro. It's a turn-based strategy with simple rules. This game is fully free of charge and has no ads! Changes: – Improved diplomacy – Added 'user levels' section – Improved level editor – New campaign levels – New game: Bleentoro – Bug fixes

RetroArch is a modular multi-system emulator system that is designed to be fast, lightweight, and portable. Starting with v1.3.6, RetroArch users can download compatible freeware content, such as the shareware release of Doom, right from the app. List of included libretro cores: NES: FCEU, Nestopia, QuickNES SNES: PocketSNES, SNES9x-Next GBC: Gambatte, TGB Dual GBA: Meteor, VBA Genesis / Sega CD: [&hellip

Petr Liška remade the great DOS / Amiga game Pushover for Android. You play as a little but strong ant and in each level you need to rearrange all dominoes so they can be toppled by single push. You will encounter 10 different dominoes and 100 levels with increasing difficulty. The game is completely free and without any ads. Changes: [&hellip

Tricky Road is an Android game by Aman Garg. The ball is rolling on a colorful road which will always deceive you with its unexpected hurdles and blockades. There can be numerous hurdles in your way. Test your skills while rolling the ball in high speed. Release notes: The bugs involved with the reviving of ball has been fixed very [&hellip

Centiplode is an Arcade game for Android by Gazzapper Games. Angry centipedes are coming down the screen to attack your hero! But you will be well armed and able to defend yourself and your Garden from the coming killer bugs! Free classic arcade shooter with increasing difficulty and vibrant colors. This game is ad-supported. Changes: * Added new hard game [&hellip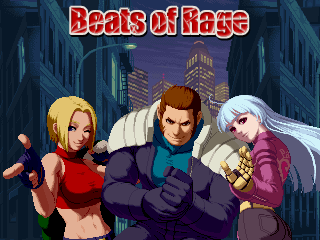 OpenBOR (Open Beats of Rage) is an open source engine to play Beats of Rage. Beats of Rage is a freeware open source video game and modifiable game engine made by Senile Team and inspired by Sega's classic Streets of Rage series. The term "modifiable" means that the program allows users to create their own content, and thus their own [&hellip

Proliferate by Aven Labs is a strategy board game played by two people. The goal of the game is to as rapidly as possible expand your colony of digital cells. To do this you must position your cells strategically so that you can both attack your opponent and defend your own cells. Changes: * Invite your friends and earn rewards!

Ghost Hitch is an Android game by PlayHouse Games. The Ghost Squad needs your help to rescue all the baby ghosts that were kidnapped by evil toys. Guide Norman and his friends through levels full of puzzles and quests to solve. Rescue the baby ghosts, avoid dangerous obstacles and enemies, collect stars, unlock new characters and defeat the bosses! Changes: [&hellip

Shoot it! is an Android game by Interritus Games. Destroy the squares. Don't let it touch the black circle. How many squares can you destroy