Shooterthing 50% by Genesis Project is an unfortunate unfinished 2D shooter for Game Boy Advance. It features great pixel art by Mermaid. This game could have been something great, but sometimes things just don't work out the planned way.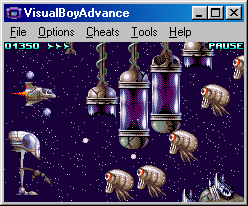 Please accept YouTube cookies to play this video. By accepting you will be accessing content from YouTube, a service provided by an external third party.
If you accept this notice, your choice will be saved and the page will refresh.