A new beta of "Launch Manager" is out!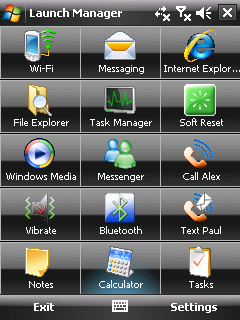 Changes:
* Replace your Start Menu with Launch Manager!
* New Wifi, Bluetooth, Phone and Sound Indicators!
* New Minimize and Call History Shortcuts!
* Improved and faster shortcut editing!
* Easier to use on different resolution devices!
* Start Launch Manager with Windows!