OpenBOR (Open Beats of Rage) is an open source engine to play Beats of Rage.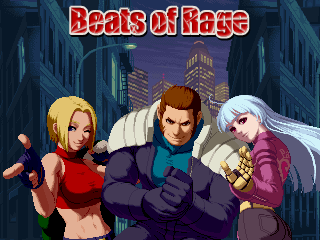 Beats of Rage is a freeware open source video game and moddable game engine made by Senile Team ( http://www.senileteam.com/beatsofrage.html ) and inspired by Sega's classic Streets of Rage series. The term "moddable" means that the program allows users to create their own content, and thus their own beat-'em-up game, which is then called a "mod".
Beats of Rage was first made available for download November 2003. It was not advertised in any way other than by word of mouth, yet it soon gained enormous popularity.
Changes:
– Fixed 16bits colors issue, now mods like 'Ryuko no Ken Nekketsu' displays correct colors;
– Fixed memory calculations issues;
– Based on OpenBOR v3.0 build 2536.
Source: http://boards.dingoonity.org/dingux-releases/openbor-dingux-port-v0-1/
http://dl.openhandhelds.org/cgi-bin/dingoo.cgi?0,0,0,0,40,237