Below are Shahzad's Articles:

Retroguru updated their Atari Lynx game Xump to v1.2. The game features few minor fixes and improvements. Miker, a very famous Atari Lynx musician, pimped the soundtrack for an overall improved music experience. Xump – The Final Run | by Retroguru (Official Trailer) Watch this video on YouTube

Demons of Asteborg is a new original and challenging 2D-platform game mixing action, little puzzles and strategy coming soon for the SEGA Mega Drive and Genesis, Windows, Mac, Linux and Nintendo Switch. This 16-bit game will bring back many memories to the retro-lovers. Quote: As you know, it's been a while since we gave any news, we're working hard because [&hellip

MegaXmas'89 by Nekojita is a new Christmas themed skiing game inspired by the Windows game SkiFree and runs on the Sega Genesis and Mega Drive. Dodge obstacles, collect presents, watch out for snowboarders, do tricks and avoid the Krampus! To run the ROM, load the MegaXmas89.bin file with a Sega Genesis / Mega Drive emulator or place the ROM on [&hellip

Petris is a puzzle game of shapely pets for the Game Boy Color (not compatible with original/pocket). Build your favorite pets in all shapes and sizes, keep ahead of dropping pieces and make it to the next level! The game is playable online and available through Catskull Electronics as a 32K ROM cartridge. It was built using GBDK and a [&hellip

The Last Super is brand new Super Nintendo (SNES) game created to celebrate the 30th birthday of the console!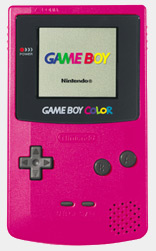 Rednex Game Boy Development System (rgbds) is an assembly toolchain for the Nintendo Game Boy & Game Boy Color. Changes: * We have a website! Accordingly, HTML documentation is no longer distributed in the source or in the release artifacts below. All old documentation links now redirect to the latest release's documentation * You may also have noticed the repo [&hellip

Project Blue is now ready for pre-order for Famicom! Not cheap, but possibly very much worth it
PVSnesLib is a small, open and free development kit for the Super Nintendo Entertainment System by alekmaul. PVSnesLib is a library to develop programs for Nintendo SNES in C langage. It contains snes-sdk compiler / linker and a library (sources included) which offer facilities to use backgrounds / sprites / pads / music & sound on SNES system. It also [&hellip

Nintendolife claims that Alwa's Awakening is getting an official NES port 2021! Let's wait and drink tea!

Phantom Gear mixes elements from a variety of classic action platformers for a unique and exciting package, and allows players to approach the game how they see fit. Lock 'n' load to power through levels, or use your skills and abilities to search for Gears and Orbs. Phantom Gear Genesis Trailer – Mega Cat Studios Video Game Watch this video [&hellip