Below are Shahzad's Articles: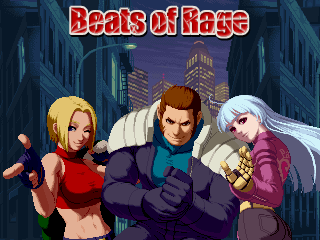 OpenBOR (Open Beats of Rage) is an open source engine to play Beats of Rage. Beats of Rage is a freeware open source video game and modifiable game engine made by Senile Team and inspired by Sega's classic Streets of Rage series. The term "modifiable" means that the program allows users to create their own content, and thus their own [&hellip

Realms of Idle is a free but ad-supported strategy game for Android by ilMare Games. Release notes: – Improved battery life – Reduced apk size – Lots of bugfixes

Gouldfish On Games updated their Genesis / Mega Drive puzzle game Mega Atoms to v0.3. Changes: * New Title Screen. * Updated Professor artwork. * New Challenge mode added

Memblers is heavily working on a new NES cart. If you are a developer yourself, keep an eye out! Quote: #NESdev prototype teaser: A new GTROM board variation enters testing phase this week, with (optional) compatibility with crappy NES clones, and has a fun new feature unique to this cart. More info will be posted as development continues

The Kickstarter funded NESmaker project promises you to make NES Games, without coding skills required. The release date is now set to 8.8.2018!

Brews & Homebrews takes a loot at homebrew NES/Famicom games, which are mostly available physically. Please accept YouTube cookies to play this video. By accepting you will be accessing content from YouTube, a service provided by an external third party. YouTube privacy policy If you accept this notice, your choice will be saved and the page will refresh. Accept YouTube [&hellip
Andrej Preradovic of Ohsat Games teaches us how to program the Sega Genesis! Read Adventures in Mega Drive Coding Part 6 – Enter Sprites
Mikael Tillander gives us a peek at the title screen of his Kickstarter funded Genesis / Mega Drive game Tänzer. Quote: The colorful…title screen. #tänzer

Visual Controller Test by Mr. Reaper is a button testing/pressing application for Wii. Release notes: * Added visual feedback for the G Force readings, so you can shake your Wiimote or Nunchuck around furiously to see if gravity sensors are working in every direction

Michael Chiaramonte goes on with his NES Programming tutorials. Please accept YouTube cookies to play this video. By accepting you will be accessing content from YouTube, a service provided by an external third party. YouTube privacy policy If you accept this notice, your choice will be saved and the page will refresh. Accept YouTube Content Quote: So, instead of working [&hellip